Shot blasting
Shot blasting is a process whereby small metal beads are fired at high speeds onto the concrete surface below and then sucked back up into the same machine. The impact of these beads causes the surface of the floor to break up and come away (to a depth between 0.5 and 2mm), exposing a fresh, unsealed surface. Shot Blasting is typically used to:
Make a surface course for line marking, allowing for a greater chemical bond between line marking paint and the ground, increasing its lifespan.
Completely remove existing lines from the ground
Shot blasting isn't always essential for line marking but is the preferred preparation method by most paint manufacturers.

Chemical removal
Depending on the type of paint previously used, it is possible to soften the paint using chemical thinners which allows the softened paint to be scraped away. This is a relatively labour-intensive process and sometime difficult to remove all residue.
Grinding
Concrete floor grinders come in a variety of shapes and sizes. Paint and the top layer of the surface are simply ground away by mechanical action. Finishes can vary in coarseness dependent on the type of grinder used. Grinding typically uses a circular action making it difficult to provide straight edged finishes.
Shot Blasting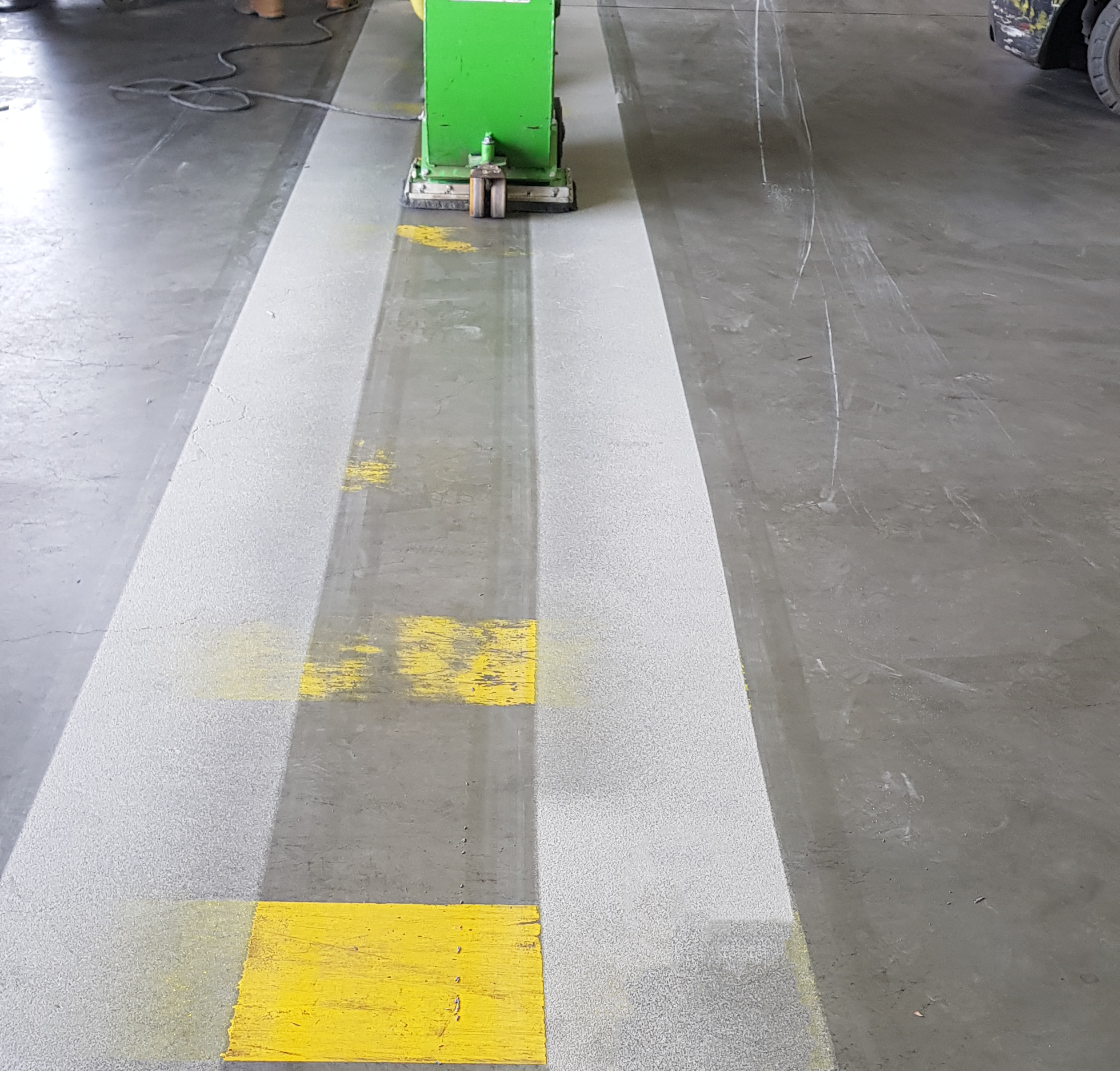 Bitumen paint removal - Bush head hammer
A grinder with a 'bush hammer' head is commonly used for removing paint on bitumen. The bush head hammer uses a spinning disc with small spikes to scrape away the surface level of bitumen.
To arrange a free quote or site visit, contact us on 1300 76 44 77.
Bitumen Paint Removal